Top 10 Benefits of Adopting VoIP for Healthcare
The healthcare industry is one of the most rapidly developing industries in the modern world. Technology is making instant-diagnosis a reality. It is broadening the possibilities for treatment for both common illnesses and rare ailments. The lives of patients are being saved every second by major technological advancements.
When you think of vital high-tech components in healthcare, images of life-saving disease detectors and monitors likely come to mind. A component that is often overlooked is the phone – an unassuming piece of equipment that plays a fundamental role in healthcare as we know it.
Phones are hardwired into every health institution. Legacy systems may have a reputation for reliability, but cloud-based systems are proving to have momentous advantages over ordinary copper wire. Learn how Voice over Internet Protocol (VoIP) telephony can provide a secure, efficient and cost-effective solution for hospitals, clinics, dental offices and more!
1. Security & Privacy
Criminals can intercept both analog and digital phone systems if they are outdated or insecure. By doing this, they can gain access to sensitive voice data.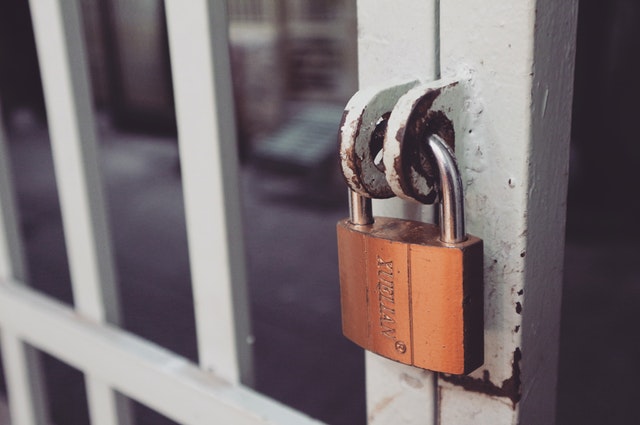 Personal health information (such as medical history, mental health conditions and laboratory test results) is extremely valuable to attackers. Health records, private faxes and voicemails can be held for ransom. This can be exceedingly calamitous for both the breached organization and the patients impacted. For this reason, it is imperative to safeguard this information in all forms.
These instances can be easily prevented when a telephony provider is committed to upholding strong security policies for their clients' protection. Additionally, VoIP platforms come armed with enterprise-level encryption, active monitoring and routine assessments to ensure that disturbances are detected and corrected without incident.
Another security element that all Canadian healthcare organizations should be aware of is the importance of choosing a fully-compliant provider. A Canadian-owned provider that only uses 100% Canadian infrastructure will continuously guarantee that all activity is in accordance with federal and provincial privacy legislation. This is necessary for organizations that want to maintain a high standard of trust with their clients.
2. Enhance Productivity & Efficiency
A major concern for healthcare workers is task management. Efficient processes are indispensable to professionals who are trying to deal with the constant demands. One way to boost productivity is employing a VoIP system. The abundance of resourceful features offered by VoIP can help reduce the piled-high responsibilities and ease daily operations.
Digital receptionists, also known as auto-attendants, can promptly connect patients with the department they need. Implementing a call-routing system provides an easily navigable voice menu for callers. This setup decreases wait times and improves access to care.
VoIP also allows voicemails to be transcribed to text and accessed from any device at any time. This voice-to-text feature saves time by making information more accessible and easier to reference.
3. Improve Patient Experience
When speaking to any health care professional, it is apparent that providing patients with an exceptional quality of care is their top priority. Even under the most strenuous conditions, health care staff works tirelessly to achieve this goal.
VoIP solutions can play a part in elevating the patient experience for both central hospitals and small-scale clinics. The ways in which VoIP can make a difference include: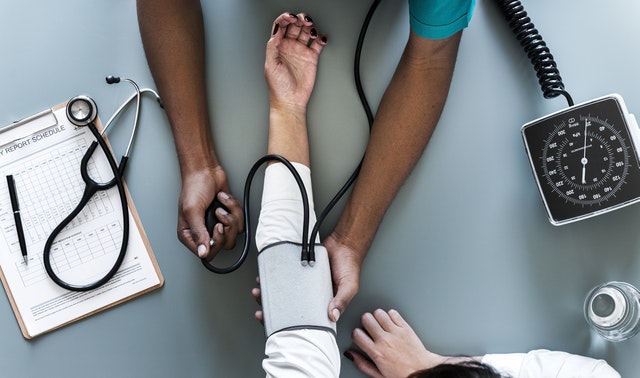 Enhanced audio quality – VoIP phone lines allow information to be gathered quickly and responses to be crystal clear. This is crucial for emergency calls and helpful for non-emergency situations.
Call queue management – emergency calls can be identified and prioritized.
Custom messages – specific, customized messages can be easily scheduled throughout the day so callers are always well-informed and have continued access to the appropriate physicians, registered nurses and other specialists.
4. Better Control
A major complaint tied to legacy phone systems is how burdensome set up and management can be. For a time-constrained industry, these tasks have to be outsourced to additional IT support staff. This creates more costs and more staff while failing to aid efficiency.
VoIP is different. It offers an unmatched quantity of control either through an uncomplicated management console or online portal. This empowers organizations to set up how calls are answered, routed and forwarded without the need for additional IT experts. End points are highly customizable and simple to manage. If a change needs to be made to voicemail or call forwarding settings, staff members can address it with ease!
5. Mobile Communications
Strong communication is essential for delivering a consistent standard of care. A tremendous advantage in modern healthcare is the increase of mobile communication. Physicians, nurses and care workers are constantly on the move and require an infrastructure that can keep up.
VoIP solutions unite the phone systems of multiple locations to allow for one extension that can be accessed from any location. This innovative solution permits users to deploy softphones (software with the capability of accomplishing Internet-based phone calls) on both computers and cellular devices. Whether a user is at their desk or on the go, these softphones provide an extensive range of features that benefit daily operations.
6. Flexibility & Scalability
Many traditional phone systems unfortunately require organizations to buy big, expensive and extensive equipment before they have even reached the size to necessitate it. Buying at such a high volume can be daunting for many organizations. Wouldn't you prefer to invest money in items that are essential to patient care, rather than exorbitant telephony? The problem only escalates when the organization outgrows their current system and has to spend even more money to accommodate their current needs.
This unsustainable cycle can be avoided through a scalable, cloud-based VoIP solution. VoIP solutions let organizations take control and receive a system that grows with them. This fair and feasible system provides a choice of functionality and the ability to scale up or down at any time. If things change unexpectedly (as they often do), you are not left fitting the bill for something unnecessary or trapped without the features you truly need.
7. Analytics & Reporting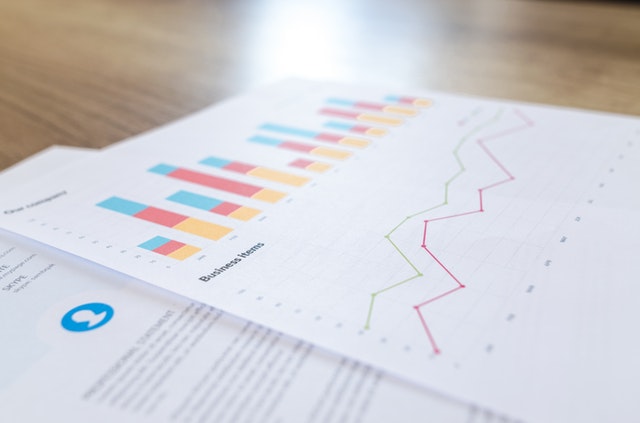 Imagine that your phone system could actually provide secure, detailed insights into your clients' needs and behaviours. Imagine that you could make key decisions that effectively meet these needs without investing time and effort into collecting crucial metrics.
VoIP systems are the only breed of telephony that contains the built-in proficiency to provide in-depth analytics. This is incredibly valuable for many organizations, especially healthcare. Healthcare managers can be confident in making administrative decisions, financial decisions and strategic care decisions knowing that these are backed by qualitative data.
8. Video / Audio Conferencing
Video and audio conferencing is an exciting new leap for the health industry. It is breaking down barriers that once stood in the way of daily communication.
This technology is effectively producing better outcomes thanks to the flexibility it is affording health care teams. Hosting virtual meetings can reduce expenses, reduce scheduling conflicts and ultimately save time in a field where time is of the essence. The option of video conferencing gives the advantage of face-to-face interaction – a personalized possibility for teams to consult with each other from nearly any location. Modern VoIP can deliver this asset without the need for extra hardware or software.
9. Redundancy & Failover
Healthcare organizations are left particularly vulnerable when Internet and phone systems crash. What is a major inconvenience for most industries is an imperative threat for hospitals and medical clinics. So how is this occurrence navigated when a phone system relies entirely on access to the web?
Quality VoIP providers resolve this issue by injecting strong redundancy into their systems. This applies to all touch points of connectivity. Providing optimal assurance that if anything fails, it will not result in total collapse.
There are numerous options for backing up connection. For example, Internet connection can be backed up by cellular connection. Alternatively, an integrated analog line can offer support. The options available are dependent upon the choices made by each provider.
To truly identify the guaranteed uptime that your provider is offering, organizations should be taking a close look at their current or proposed service-level agreement. This will fully outline the aspects of service. It is important to review this document carefully to confirm that you are continually receiving the service in which it portrays.
10. Cost Savings
Ideally, adequate funding would help to alleviate the mounting costs for healthcare providers. But in reality, budgets continue to constrict as expenses swell. Economical solutions are essential for the future of this industry, and that is where VoIP comes in.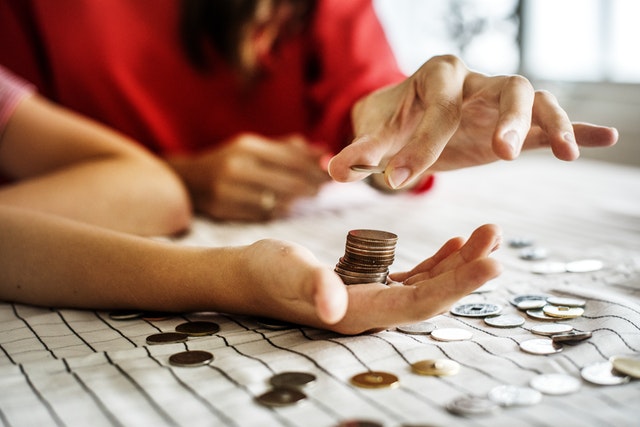 From the start, cloud-based phones provide affordable, fast and uncomplicated installation. Integrating VoIP over an organization's existing computer network makes installation fees miniscule. It also reduces the timeframe that service and staff are interrupted.
Once connected, VoIP phones moderate the costs of maintenance, as many updates can be made remotely. This eliminates the need for constant visits by technicians and reduces the wait times for needed upkeep.
With a tailored VoIP solution comes improved productivity for healthcare staff. This is a major component to enhancing patient care, cutting down on wasted time and saving money.
A VoIP provider will integrate a scalable phone system that allows organizations to pay for what they actually need, with no superfluous add-ons. Growing exponentially? VoIP can quickly accommodate that. Scaling back? VoIP can accommodate that as well.
No matter what the future holds, a cloud-based system is ready to take on progress, challenges and unexpected changes.