Protecting Your Voice: Questions to Ask About Your Phone Security (Part 1 of 3)
When you consider securing your digital infrastructure, you may overlook an extremely vital component that is surprisingly easy to miss. Office phones are still deemed a traditional device in many ways. While the risks of viruses are running rampant on computers and other web devices, the safety of voice data collected through Voice over Internet Protocol (VoIP) phones is usually an afterthought.
Voice data is just as vulnerable as any other form of data and it can be compromised just as easily. Thousands of cyber criminals are searching for a way to attack your business's weak spots every day and defenseless phones are a perfect prospect.
Over the course of this 3 part series, we will illustrate the best way for business owners and security officers to safeguard their voice data. In this article, we will supply you with an effective phone security checklist to run through. This will provide you with a better understanding of what's currently working, what's not working and what needs to change!
Phone Security Breaches On The Rise: Is Your Data Safe?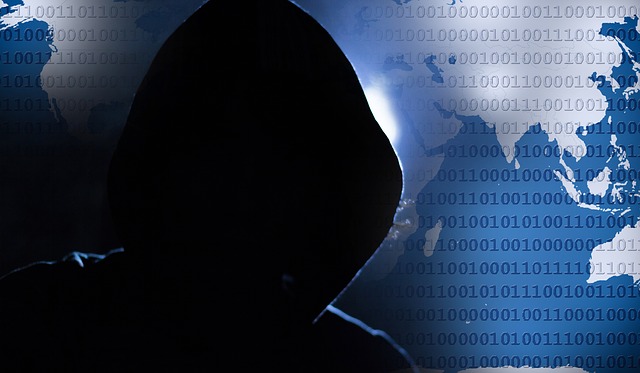 Phone hacking, toll-fraud, theft of service, Spam over IP and the infamous Denial of Service attack are just some of the growing number of threats waiting to strike your network. Many people are either unfamiliar or simply unaware of these common occurrences. It is those who are not fluent in VoIP and analog phone threats that are the most likely to suffer a harmful breach.
Stay informed, be proactive and don't wait for something to go wrong before you invest in proper protection. Here is our list of essential questions you should be asking yourself in order to evaluate your business's level of phone security. The answers to these questions will help you to formulate your next step.
Key Questions:
What kind of phone system do you have? Where is it located?
Let's start with the basics. Do you have an analog system, an in-house PBX or a Cloud hosted PBX system? Is it located in a closet, an IT room or is it hosted in the Cloud?
If you have landline phones, you may feel safe from virtual threats. However, in-house and hosted PBX systems have distinct differences and need to safeguarded appropriately. When experts host your system, it is inevitably stronger.
Who takes care of the security for your phone system?
Does this responsibility fall on a service provider or in-house staff? If it falls on staff members, it may be time to provide them with a quick refresh of their obligations.
Are you using secure passwords?
It is common for phones to come with default passwords. It is also common for staff not to bother changing these passwords after the phones are set up. This makes it incredibly easy for hackers to hijack your network. The best passwords are long and contain no ties to personal information (i.e. birthdays, a pet's name). Using a series of upper and lower case letters and numbers helps to make passwords even safer.
When was the last time the firmware on your phones was updated?
Manufacturers provide firmware (permanent software programmed into memory) updates just like computers and mobile devices. Ensuring that phones are kept up-to-date can keep you a step ahead of hackers who are working to exploit cracks in the system.
How are you currently protecting yourself from unwanted intruders?
Using a layered approach is an effective way to guarantee that you have 'covered all your bases' when it comes security. You can employ encryption and IP authentication to help sustain a secure traffic flow.
Consider redundancy: Do you have an effective failover in place if your system were to go down?
You can't predict if or when disaster will strike. You can keep your business ticking and keep your client information intact during major outages by maintaining proper backups. Having a solid failover plan helps your staff be prepared for anything!
Do you have a fax machine or multi-use printer attached both to your network and your phone system?
These machines are conduits of valuable information. Data traveling over a VoIP network must be fortified all the way to its arrival at these end-points. Encryption and authentication can help affirm security.
VoIP is a leading edge, universally adopted technology that brings an array of benefits to work environments. It is scalable, reliable and easy to install. When paired with pertinent security measures implemented by a team of experts, it is an incredibly safe form of telephony. We strongly recommend using a hosted cloud PBX solution like Telecom Metrics to mitigate risks.
Coming up in part two of our series, we will chart a checklist to help you determine if your business is safe in the hands of your current voice provider.