Mobile VoIP: What Is It? And How Can It Help My Sales Team?
Mobility has become essential to the modern business world. The ability to perform tasks from anywhere without sacrificing efficiency has completely changed the capabilities of companies. Mobile communication allows your sales team to be constantly in touch with their valued customers, which is a major advantage for any business.
What is Mobile VoIP?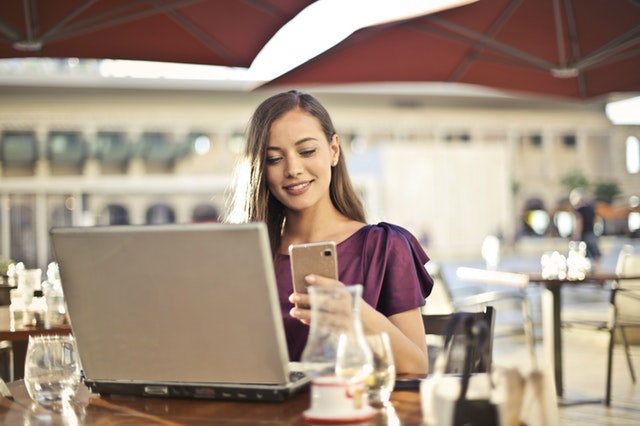 Mobile VoIP is an extension of mobility added to an existing Voice over Internet Protocol or Internet telephony network. Staff can get connected to a Mobile VoIP app and take their business extension on the road simply by having a compatible device.
Mobile VoIP supports an incredibly wide range of devices including Android phones, iPhones, iPads, notebooks, desktop PCs and many more.
What are the Benefits of Mobile VoIP?
Build Customer Relationships

Your sales and customer service team will no longer be limited as to the amount of support they can provide. By going mobile, they can answer questions and assist customers in real-time whether they are at home, on-route to the office or away in another city. Mobile VoIP can be accessed through their personal devices using their professional numbers. Improving the quality of customer service is always a crucial component to enriching your business's relationship and reputation with customers.

Balance and Flexibility

Mobile VoIP helps change the way the traditional workspace operates. Your team can balance a better work and home life with the adaptability that the service offers. Employees can opt to work from home on slower days or during nonpeak hours and never miss an important call. Finding this balance can drastically improve the productivity, motivation and overall well-being of your team.

Reduce Conventional Calling Limitations

Expenses traditionally associated with calling are nearly eradicated by introducing Mobile VoIP. While costs stay low for your business, staff can also take advantage of the added features available. Video chat, group chat and 4-way calling are just a few of the features that can excel your meetings and increase daily communication.
Is Mobile VoIP right for your business? Speak to our experts to find out more!